Best Catering Packed Meals From FoodTray2Go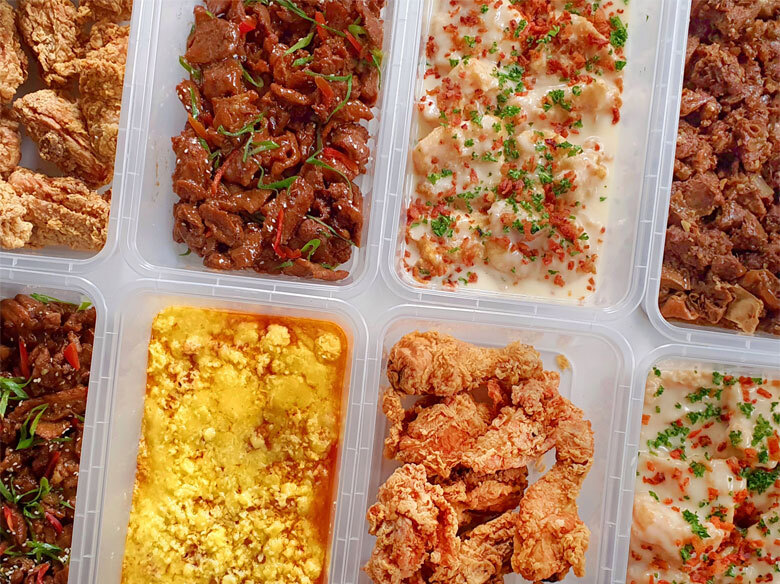 Best Catering Packed Meals From FoodTray2Go
Food is the life of any party, gathering, or celebration. However, preparing a spread for your friends, family, colleagues, and guests for every occasion takes a lot of time and effort. If you're having a dilemma on what food to serve for an upcoming occasion, consider catering packed meals from FoodTray2Go. Our ready-to-eat dishes will leave your guests full and satisfied!
With our variety of Eastern and Western cuisines, and a bevy of dishes to choose from for your appetizers, meat, seafood, pasta, vegetables, and dessert, our packed meals are tastefully healthy and filling — the perfect choice for your planned event!
Why Choose FoodTray2Go's Catering Packed Meals For Your Corporate and Intimate Events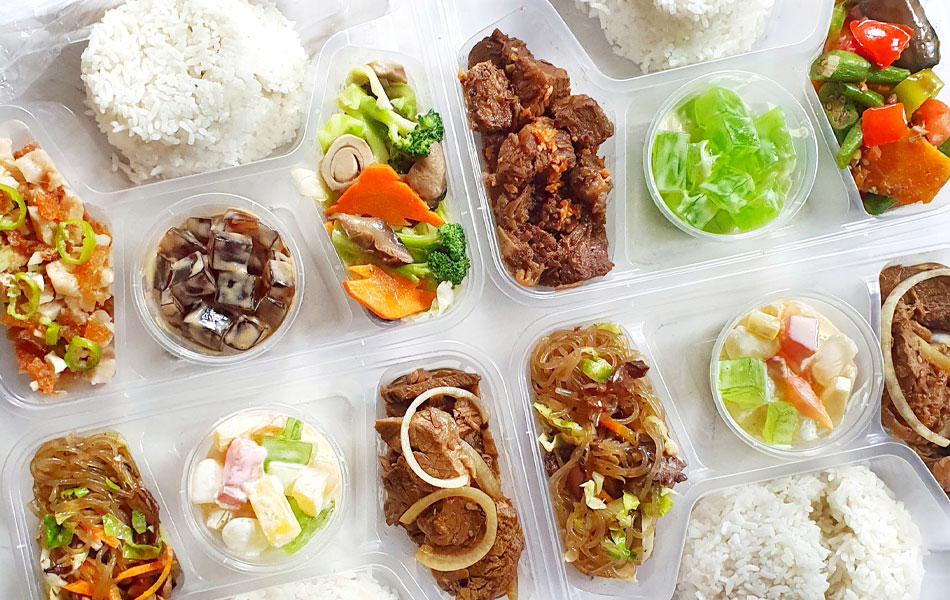 We deliver fare that's just as classy and delicious as you would expect from the finest restaurants — and we provide them in generous servings, too!
Here's how our catering packed meals are the tasteful choice for your intimate, momentous celebrations, such as showers, birthdays, anniversaries, launches, team building sessions, and corporate gatherings.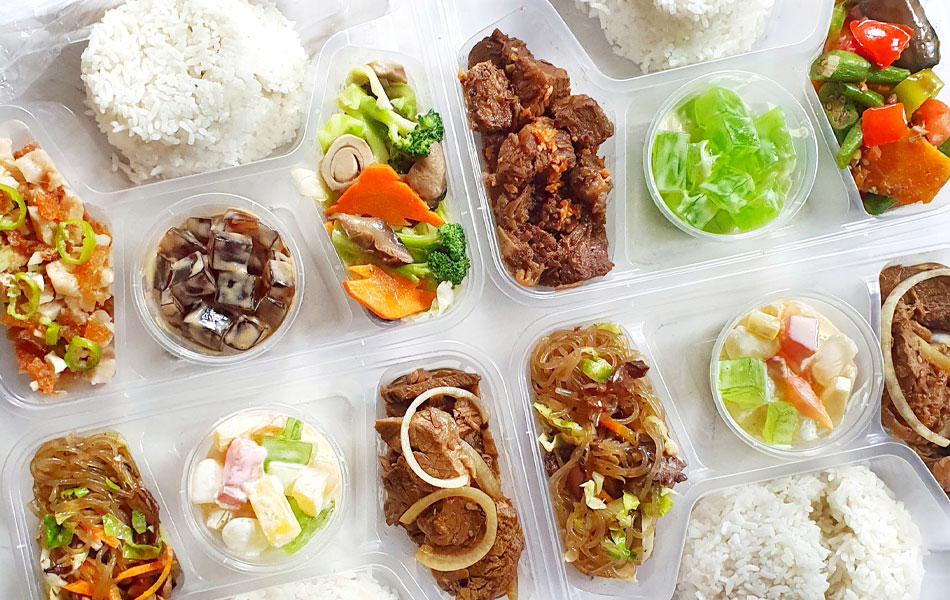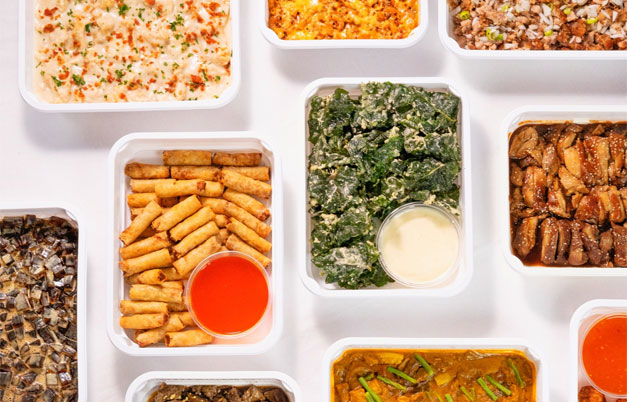 Affordable Yet High-Quality Meals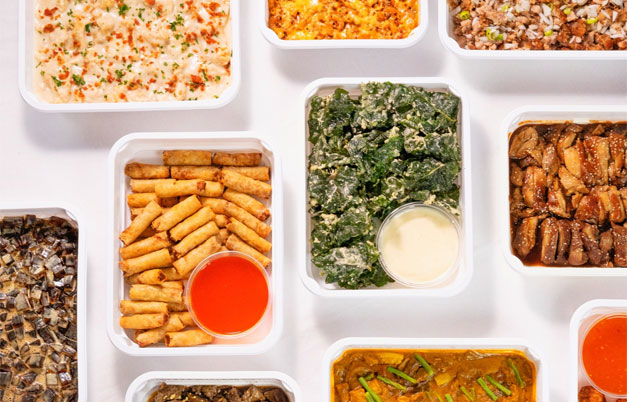 We create all our catering packed meals with three goals in mind: making them affordable, flavorful, and high-quality.
You'll be spoilt for choice — we have over 200+ appetizing and expertly-made cooked food made fresh every day, ready for you to choose! You can even customize your order and have the pick of your favorite appetizers, meat, seafood, pasta, vegetables, and desserts in each catering packed meal you buy.
We accept a minimum of 5 pax per order, and also have set meals where you can choose dishes that offer excellent value for your money — our package meals only range from PHP 1,699.00, a complete meal good for 5pax to PHP 5,595.00 good for 10pax, depending on your choices. Our Premium Set is also priced affordably — for only PHP 8,795.00 good for 10pax, you can easily get the best gourmet experience for your event!
Guaranteed Freshness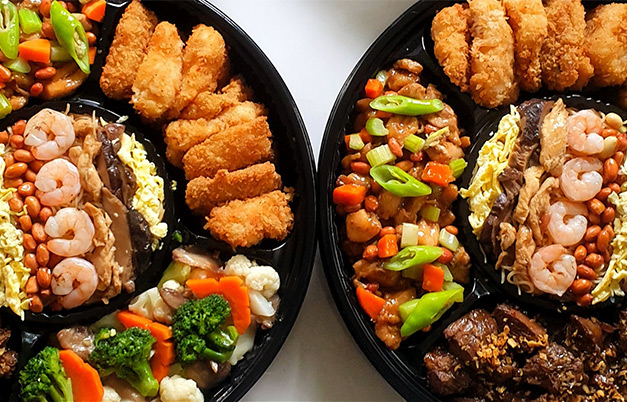 All of our food trays are made from scratch and prepared fresh each day. This is why we ask our customers to place their orders in advance, with at least one day's lead time, cut-off is at 4pm, to ensure your order can be freshly-made by our team on the day of your event! Though we understand that sometimes you just can't avoid those last-minute orders, feel free to send us a message and we'll try our very best to accommodate your same day requests.
We also offer custom orders to cater to any and all our customer's needs — contact our team to know which sets and specific dishes are available on the day of your event, and we will try our hardest to satisfy every request.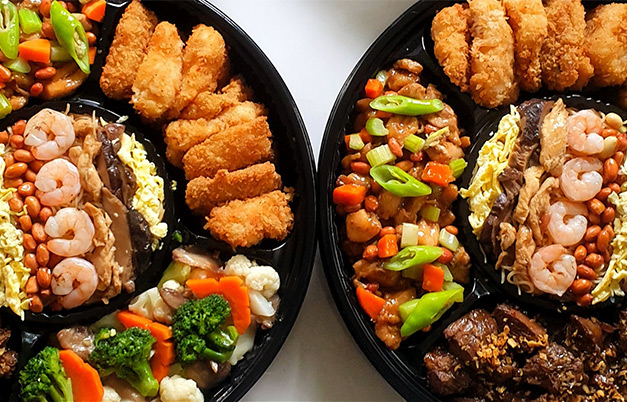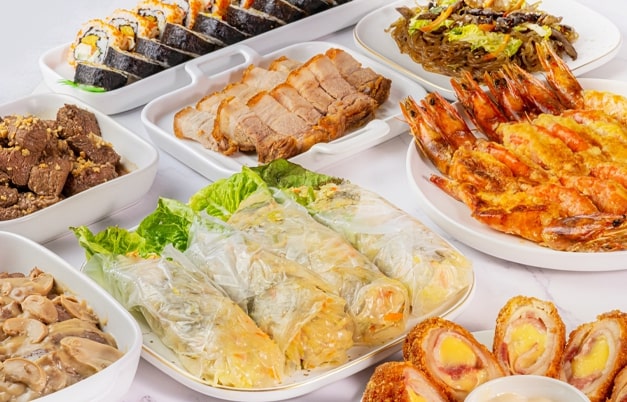 Your Safety and Satisfaction as Our Top Priorities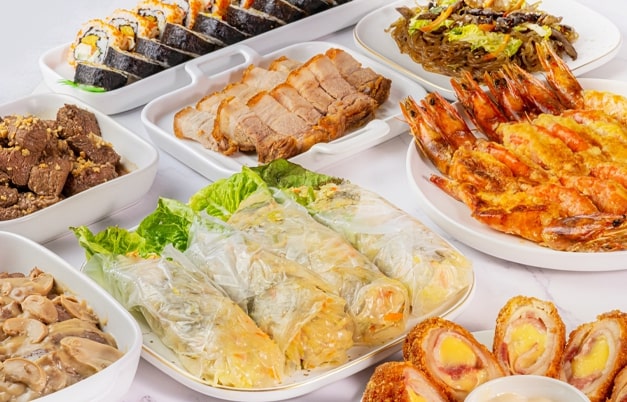 We do more than just deliver great food for your parties and celebrations — we commit to fulfilling your safety and satisfaction with all our products and services.
With FoodTray2Go, you can rest easy knowing that our catering packed meals will provide an incomparable dining experience, and go above and beyond your expectations! We go the extra mile in providing trays that follow the highest standards of food safety, meet your desired budget, and all without scrimping on quality.
Events We Cater To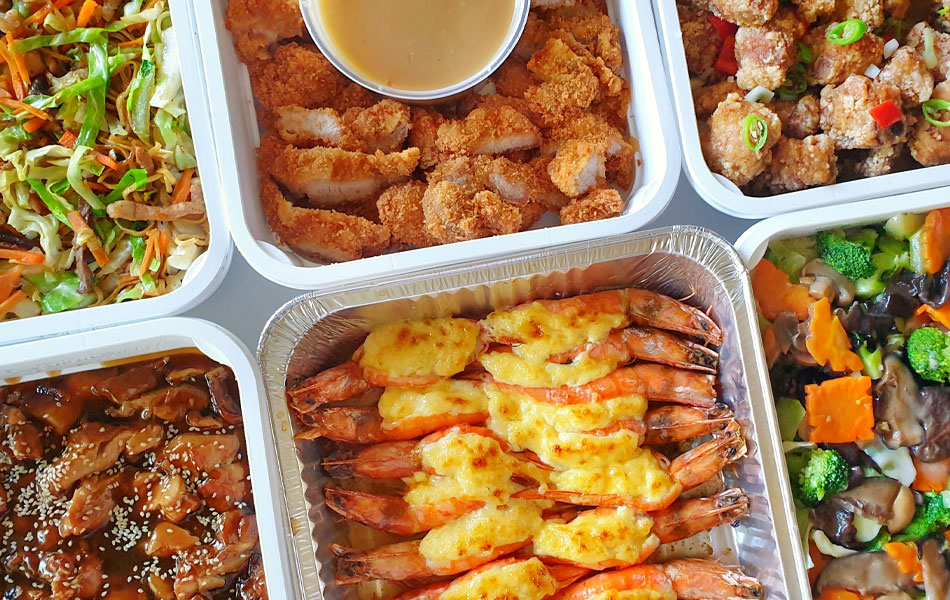 FoodTray2Go has offered menus and ready-to-eat platters since 2018 and has helped provide countless meals for a variety of events over the years.
Our premium catering packed meals are great for just about any intimate gathering — such as birthdays, team building sessions, corporate functions, and much more.
Here are just a few social events that we have catered to: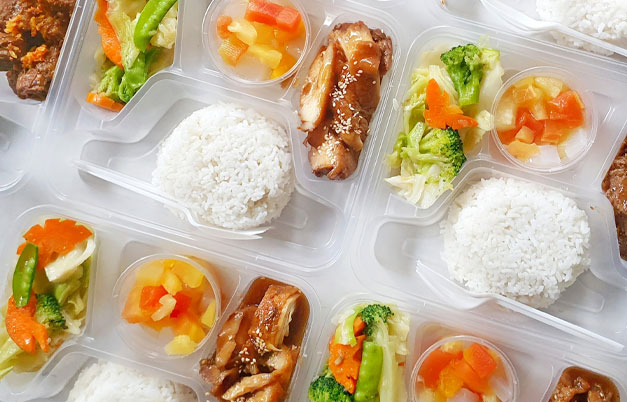 Corporate Lunches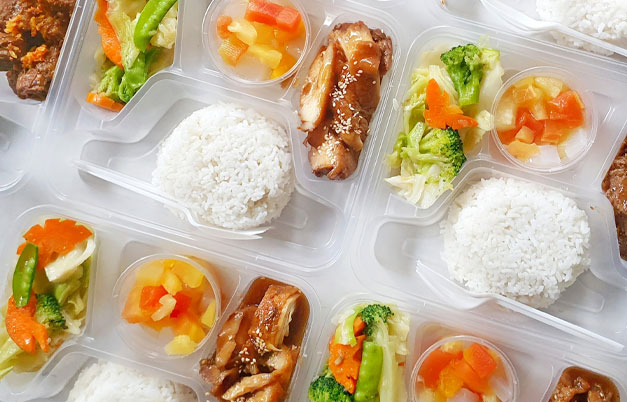 Corporate lunches need appetizing meals to super-charge your teams. It's a highly popular employee perk that's important for boosting company culture, recruiting, and retention.
FoodTray2Go can help you get the most out of your corporate lunches with our delicious catering packed meals! Each order is good for 5 to 10 people, and options like our Chinese Lauriat package are great for providing classic dishes that your people are sure to love!

Office Parties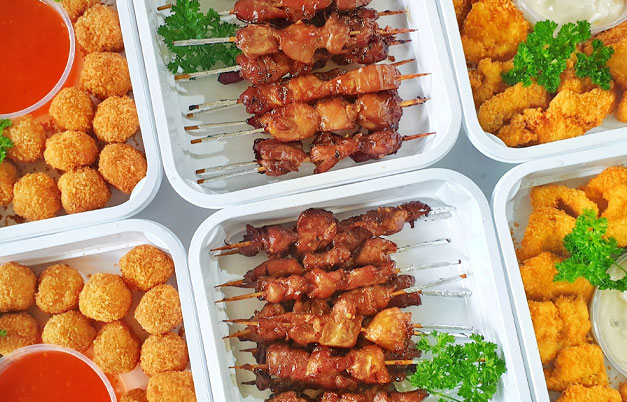 Office parties, much like corporate lunches, are another popular way to improve employee relationships and synergize with your team. Working together is simply more productive when your people get to relax, socialize, and enjoy great-tasting corporate packed meals together!
If you're located anywhere within Metro Manila, we can definitely help you create a fun and memorable office party with our catering packed meals! Serve up some of our Filipino Salu-Salo packages , and you've got all the beloved Filipino favorites for your party!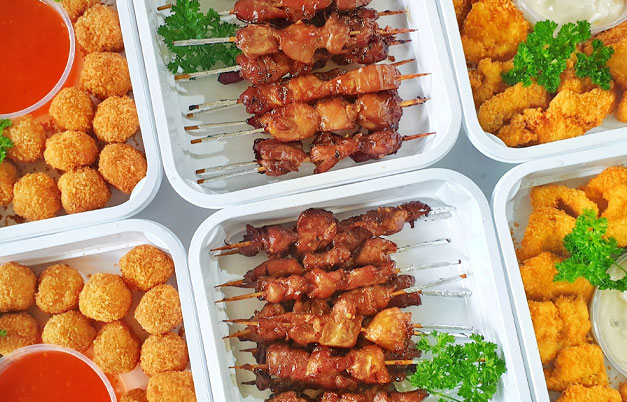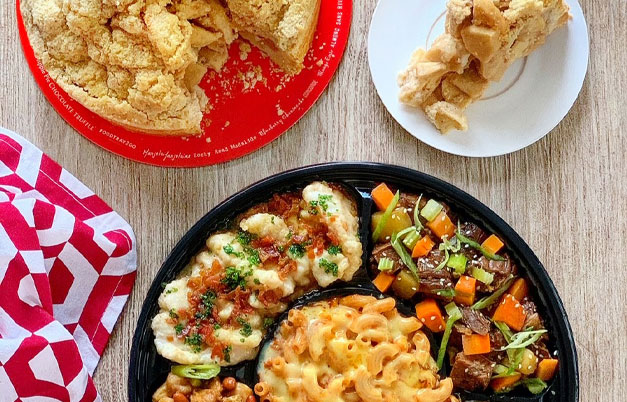 Intimate Gatherings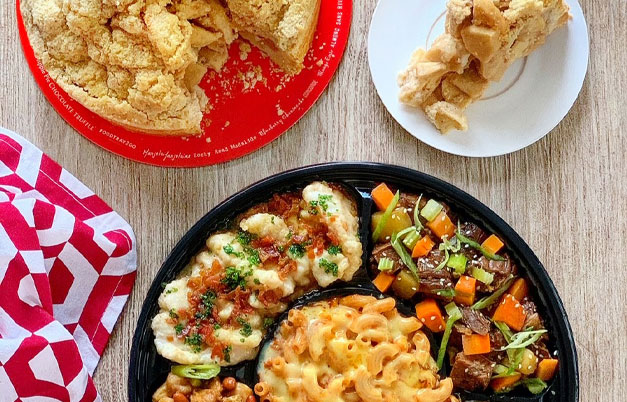 In our culture, intimate gatherings just aren't complete without some great food. Our curated catering packed meals are perfect for serving families and friends at your small get-togethers.
We have smaller serving sizes available in our Bundle Meals good for 4 people, for only PHP 2,280.00. In here, you can already have a pick of your top 5 dishes, all in one circular 12" diameter round tray, ready to be devoured!
If you're looking for individual food trays, check out our best-selling dishes so you can choose more and more of your favorite meals — like our beef salpicao , chicken teriyaki , lechon kawali, baked cheesy garlic prawns, baked salmon, crispy kangkong , mango crepe and many more! — you'll be sure to impress everyone at your gathering with your full FoodTray2Go spread! They're perfect for celebrations at home, or simply sharing a good meal with your loved ones.
Birthday Celebrations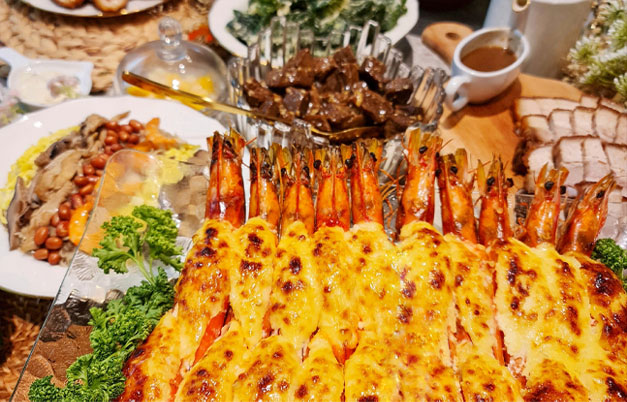 With FoodTray2Go, you're free to mix and match the dishes you want — from different cuisines ranging from Filipino to Chinese to Korean to Japanese — according to your preferences.
This makes our catering packed meals a great option for your birthday celebrations! Not only will you have a wide repertoire of dishes for your guests, but you'll also get them at budget-friendly prices!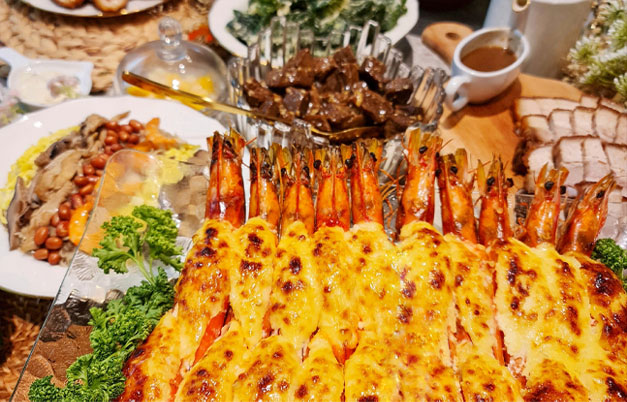 Order FoodTray2Go's Catering Packed Meals For Your Celebrations Today!
To craft the best spread for your event, choose FoodTray2Go. We guarantee that our catering packed meals are freshly-made, high-quality, and affordable! And, we can create food trays that best suit your taste — all you have to do is visit our website at https://foodtray2go.com/, click "add to bag" and you're all set! Send us your order today, and you can focus on your event — let us worry about your dining!
Still in need of some assistance? You may contact us through our Instagram and Facebook pages @FoodTray2Go or through viber at 0917-7026395 for bulk order inquiries and questions. We are open Monday - Sunday | 9AM-5PM.